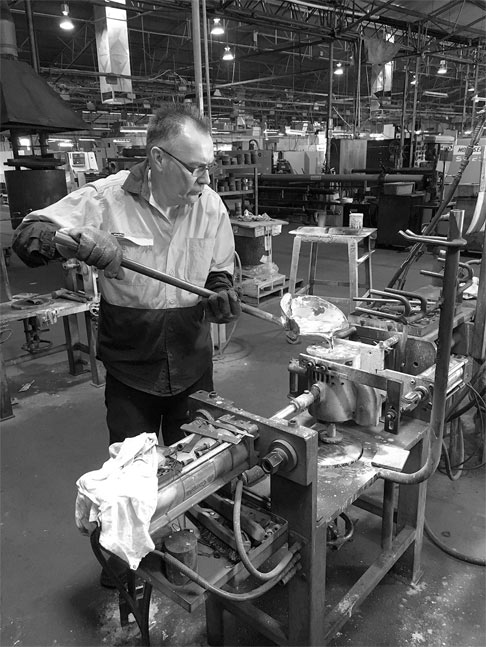 The original "JP" business was established 54 years ago with the intention of becoming a major supplier to General Motors, Ford and Chrysler in Australia.
Since its beginnings in the early 1960's, JP has continued to expand rapidly, manufacturing a wide variety of parts for the Automotive and later the Whitegoods industries. Today it has a 56,000 sq ft facility to accommodate its production of engine components.
By the conclusion of its first 20 years in business, the company had become a significant supplier as original equipment manufacturers to GM, Ford and Chrysler and had also developed a range of aftermarket products, including rocker shafts, oil pump kits and gear box components.
An opportunity was also identified in the supply of pistons for veteran and vintage vehicles, with a special emphasis placed on those vehicles manufactured in England and throughout Europe. We now manufacture over 1000 different pistons for this market and pioneered the ability to manufacture pistons to customer specifications.
The High Performance aftermarket industry then approached JP to develop a range of timing gear sets and high performance oil pumps. After a review, it was decided to withdraw from direct supply to the automotive car manufacturers and develop a wider range of products to supply the high performance aftermarkets. This was the beginning of "JP Performance Products".
In June 1985, this business was purchased by Nornda Automotive an Australian company. In 2007 Nornda Automotive then acquired the Rollmaster and Romac brands to complement its existing product range. After 30 years in operation Nornda now has one of the most extensive ranges of timing gear sets, gear drives, oil pumps and harmonic balancers.
We currently export to North American, European and United Kingdom markets as well as New Zealand and South Africa.
Since our modest beginning, we have always been committed to manufacturing products of the highest quality standards.